Social Studies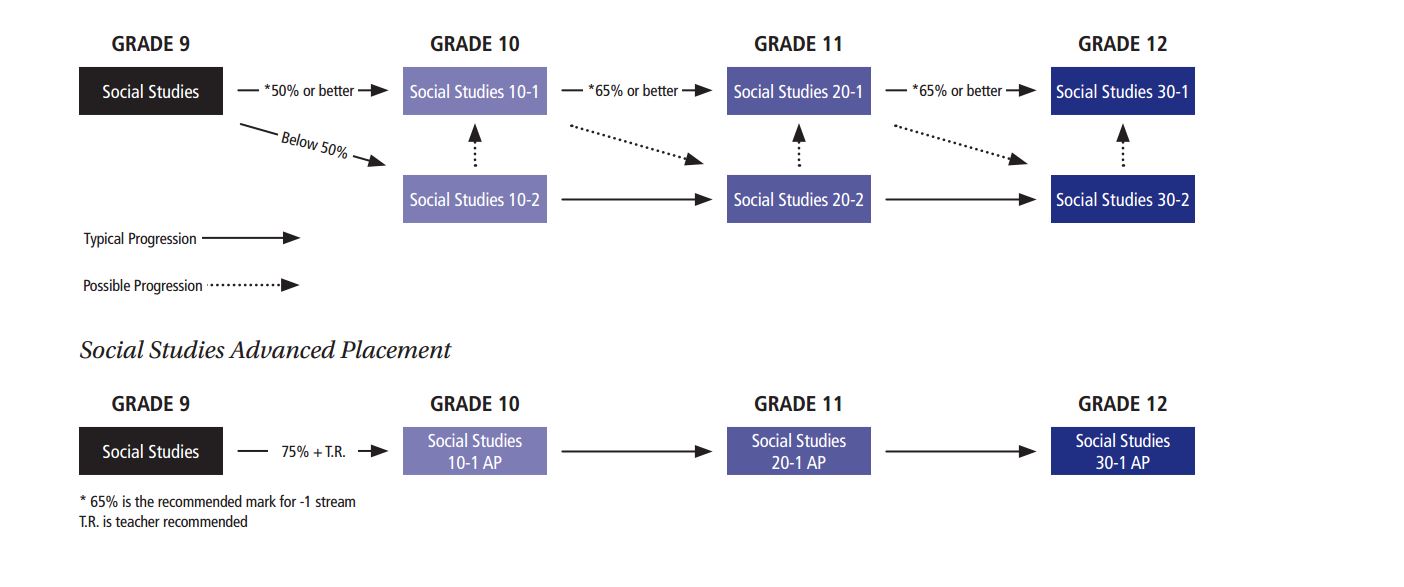 Social Studies and Social Studies AP Flowchart - Click on the image above to enlarge.
Students must complete Social Studies 30-1 or 30-2 in order to receive their Alberta High School Diploma.
Social Studies helps students develop the attitudes, skills, and knowledge to become engaged, active, informed, and responsible citizens who can affect change in their local communities and beyond.