English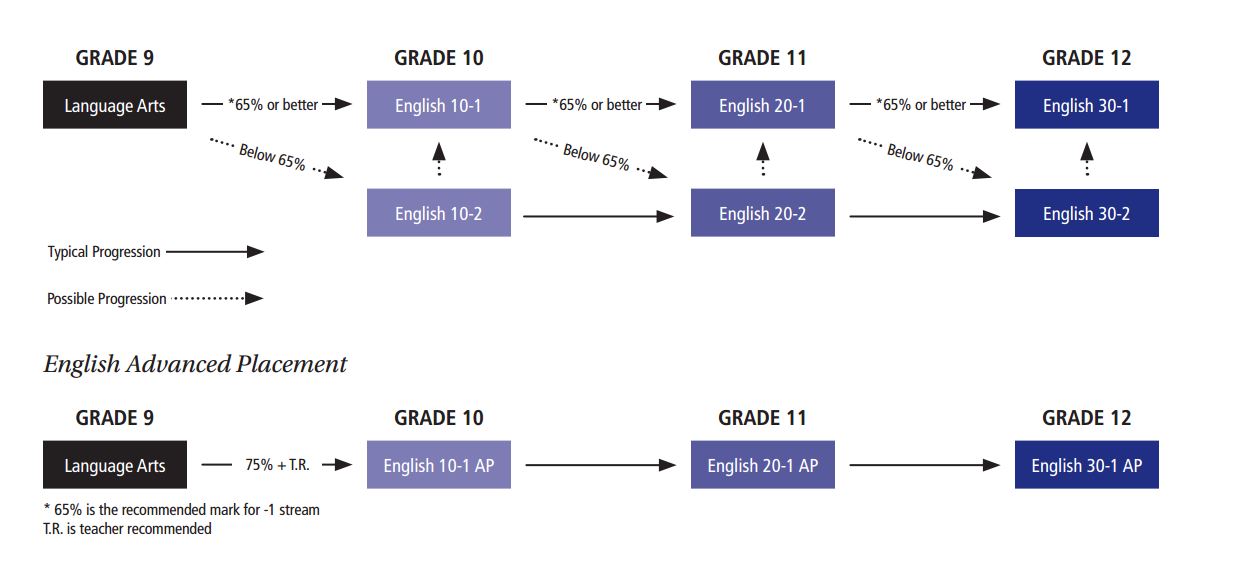 English and English AP Flowchart - Click on the above image to enlarge.
ENGLISH
From Art to Zoology, success in all high school subjects starts with success in English Language Arts. By presenting students at Queen Elizabeth High School with a selection of English programs, students have the opportunity to choose any future they want.
The English program at Queen Elizabeth High School has two main goals. The first goal is to encourage an understanding and appreciation of the significance and artistry of literature. The second goal is to enable each student to understand and appreciate language and to use it confidently for a variety of purposes. The skills developed in English Language Arts are the skills for success in any and all subjects. At Queen Elizabeth High School the English Language Arts students can be anything they want.

High School English Courses
Maintain high standards to meet graduation requirements

Are required for the application of the Alexander Rutherford Scholarships for high school achievement

Utilize the movement into a "high tech" world

Emphasize career development directions
The English Language Arts classroom offers a flexible learning environment to provide an opportunity for students to maximize their potential with a goal of personal success. Students will develop an understanding and appreciation of literature of all forms and communicate their ideas competently and confidently. Students are encouraged to take risks in a supportive, safe classroom as they explore the world around them and those far removed from their everyday experiences.