Principal's Message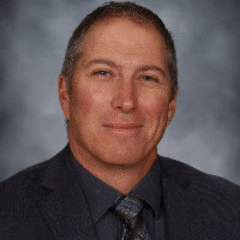 I think I am echoing a common sentiment when I ask "How is it already February?" It honestly seems like we have just started the school year and here we are on the cusp of semester two. I want to thank you all for your guidance and support as we navigated through another complex year. I know that there is no shortage of things adding to the day-to-day stress of our busy lives and certainly ongoing concerns about illness and tough financial times are two things that loom large for us all in 2023.
In spite of it all, I continually marvel at the resilience of our students. I am fortunate in that on most days I start my day at our front doors greeting students (before moving to my parking lot post where I see many of you) and I end my day outside one of our doors saying farewell to students as they leave. This is part of my regular supervision, but it is also a really important way for me to ground myself and get a feel for the emotional pulse of the school. These remain the best moments of my day and it makes me feel truly fortunate to serve our students and your families.
As we kick off our second semester on Tuesday, January 31st (Remember, Monday January 30th is a PD day) we'll start with a morning where all students gather with their home room advisor for a chance to reconnect and get things set for the months that lie ahead. The afternoon will feature short versions of the student's regular classes so they get an opportunity to meet all of their sem 2 teachers. February is a busy month and we want our students to have the opportunity to get a big picture look at some of the great things going on at the school. Just to note a few: February is Black History Month and our student leadership team, in partnership with RAJO, are busy crafting a month's worth of celebrations and insights. We host two basketball tournaments - our annual junior high feeder tournament and our Knight's Round Table classic - and, of course, our annual open house - an important celebration of all we do at QE - takes place on February 23rd. We also host our annual Career Fair on Friday, February 17th and this is a day that is part of our larger commitment to help students imagine a life of fulfillment and dignity.
I would encourage you to keep your eye on SchoolZone to keep apprised of everything happening at the school. It is a month that features a number of short weeks. If you have any concerns with your SchoolZone access, please reach out to us and we will get you back on track. I also want to remind you all that on Thursday, February 2nd I will be hosting our monthly QE Update for Parents at 6:00 PM. This is an opportunity to connect directly with me to get the latest on what is happening in the school and around our larger division and I'm also happy to answer any questions you may have. As we did in December, we will offer both an in-person and virtual option for parents wishing to attend. I'd always appreciate a quick email (brent.mckeown@epsb.ca) if you are planning to attend (it lets me know how many donuts to get!), but you are also free to just drop in. I'm looking forward to connecting.
Take Care,
Brent McKeown
Principal, Queen Elizabeth School