Principal's Message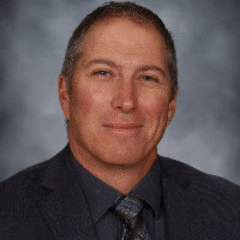 August 21, 2023
Hello, QE Students and Parents!
I hope you all had a wonderful summer with plenty of time to relax, recharge and connect with those closest to you. As I write this we are a couple of days away from our office opening and our hallways are still eerily quiet and our skies are thankfully blue and smoke free. Our thoughts are with the many people throughout our nation and beyond who are struggling through unprecedented environmental events.
As we get ready for the start of another school year, we are already hard at work thinking not only about the logistics of our hallways and how we help every one of our students navigate this critical time in their life, but also how we can make high school a springboard to greater connection to -and leadership within -our larger QE community.
My deepest hope is that this year is not only marked by perspiration - the hard work and dedication that we need from every student and staff member in this building - but also, inspiration. I want everyone in our building to find that something that kindles that fire inside that can lead them to a life of fulfillment and service and the betterment of all they come in contact with.
With all that said, we now have some work to do to get our school year up and running. Please continue to watch Schoolzone for the latest updates.
Take Care,
Mr. McKeown